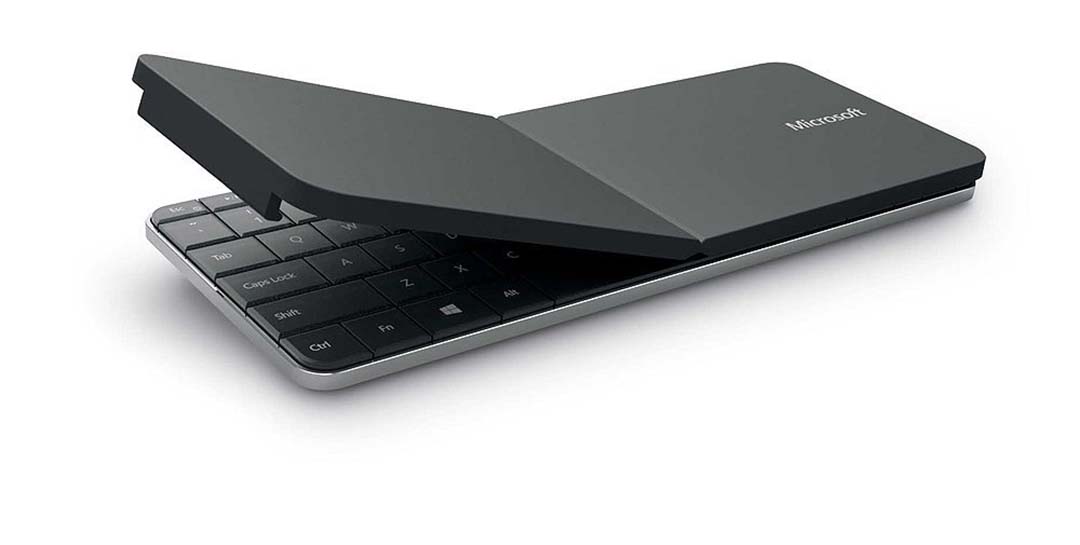 20. Accessorize!
Your new device alone may not cut it and you may need to augment its capabilities with a few extra add-ons.
Consider expanding your internal storage space with a microSD card. Windows allows you to make the card the default destination for new apps and documents.
Even if your device has a keyboard cover, a compact Bluetooth keyboard can come in handy when you want to work in tablet mode and need to reach for something like ZBrush's tricky keyboard combos.
The flexible kickstand on the back of the Surface Pro 4 is great for stabilizing that tablet into a comfortable drawing position. But most devices don't offer more than one or two working angles, so a desktop stand can come in handy. We're partial to the Artisul 051 stand and the iKlip Studio Stand.
The Surface Dial is new and its full utility is yet to be realized, but we like what we see so far and expect that it will be adopted by most major developers soon.
And though pen and touch are great for most uses, we still recommend a nice wireless mouse for finer control over desktop applications.